Marshall and Lara Jane have enjoyed a great friendship and love for over 20 years. They have four children: John, Cady, Emma, and Dani. The Coffey's have many hobbies and interests, including short-term missions, hanging out with friends, eating out, music, reading, movies, woodworking, outdoor life, basketball, and more. Marshall says, "Our family is thankful to be a part of the Alpine family and excited to see God's kingdom revealed in Longview and the surrounding area. Perhaps like you, our journey has not been perfect – but our God has! We are learning every day what trusting Jesus feels like. My hope is to see Alpine prayerfully and boldly move forward with godly vision, allowing the Holy Spirit to guide us throughout our life together." Marshall became the Preacher/Lead Minister at Alpine in August 2015. He has been preaching since 1999 at three congregations in Texas and also spent over three years in church planting in Central Texas. He graduated from ACU with a degree in Bible & Missions in 1999, and a MA Degree in Christian Ministry in 2003.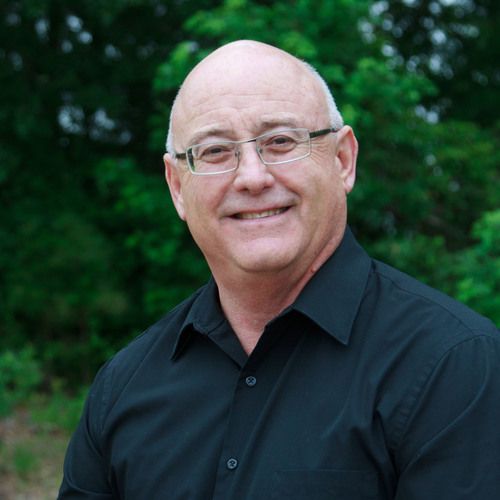 Rodney, a Longview native and LHS '71 graduate, returned home to accept a ministry position with Alpine Church of Christ in 1981. He graduated from Lubbock Christian University in 1975 with a BA Degree and Abilene Christian University in 1977 with a MS Degree. Rodney and his wife, Patti, have two children, a son and daughter, and five granddaughters whom they love dearly and enjoy family outings and vacation trips to mountains in nearby states. Currently Rodney works closely with the Alpine's Care & Connection Ministry and the expanding ministry programs available to our senior adult members. Rodney's dream is that the Alpine church family will become a community of believers who loves God intimately, loves one another passionately, and shares the love of Jesus with others.
Lance Logan has served in youth ministry for 20+ years. He has a passion for the next generation that continually encourages and equips students and parents to follow Christ. His passion is to partner with parents and volunteers to think of ways to encourage teens to love people and do good things. He and his wife Jamie deeply value their marriage of 30 years and being parents to their 5 wonderful children. As a parent of 3 teenagers he has come to a deeper understanding of the needs and abilities of students and their parents. He believes in this generation of students and parents commitment to be true to Christ.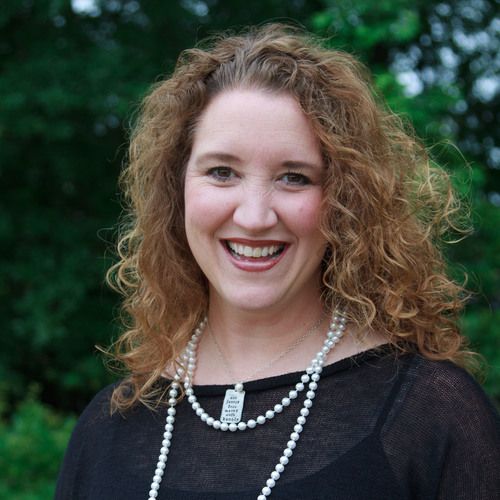 Children & Tween Minister
My faith has always been a part of who I am. Growing up the daughter of a preacher and long-time Bible class teacher, I learned from my parents what it means to live with integrity and consistency, to love God and serve others. God blessed me with a great family who taught me, nurtured me, encouraged me and disciplined me in ways that showed me Christ. I received an Elementary Education degree at Texas A&M University and was an active member of the Aggies for Christ from 1995-2000. After teaching grade school at Harding Academy in Memphis, I have been blessed to serve with the Alpine ministry team full-time since 2001. I faithfully served middle school and high school students from 2001-2012 and am currently guiding the 2 year old-6th grade students along a faith path to greater trust, devotion, and service. With every age, my greatest joy is hearing the prayers of our children develop into confident conversations of belief and hope. My husband, Clay, and I especially enjoy these conversations with our two sons, Cole and Ryan.
Almost 30 years in municipal government and a variety of leadership positions in the church trained me for full-time ministry beginning in 2003. I currently oversee the business operations of the church and provide administrative coordination and support for the elders, staff, and working committees. In addition to coordinating budget preparation, campus maintenance and improvements, and long range planning I serve as a member of the Stewardship Team and work with the Lead Minister as supervisor of the Alpine staff. Sandra (Family Minister) and I have been married for over 4 decades and we have two daughters and two grandchildren. We enjoy the outdoors and traveling, especially when the road leads to the grandchildren's door.
Care & Communication Coordinator
I am very passionate about the work God is doing through His church at Alpine. I am honored to serve as part of the team of staff members at Alpine as well as a member of the following Ministries: Praise Team, Family Ministry, and the Missions Team. I believe we must follow Christ's example & "walk in love" in order to be His hands & feet. God has provided all of us with an opportunity to minister to & be ministered to by others in our local & foreign communities in order to "equip his people for works of service" (Eph. 4:12) & so we may be used to build His Kingdom. (Matt. 28:18-20). My husband, Cody & I have been blessed immeasurably by the Lord & our brothers & sisters at Alpine. We have been married for 18 years. We have 1 daughter, Gyllian, who God has blessed with a servant's heart. Our family loves spending time together, singing, serving others, & in fellowship with our church family! We are so grateful for God's direction to Alpine Church of Christ.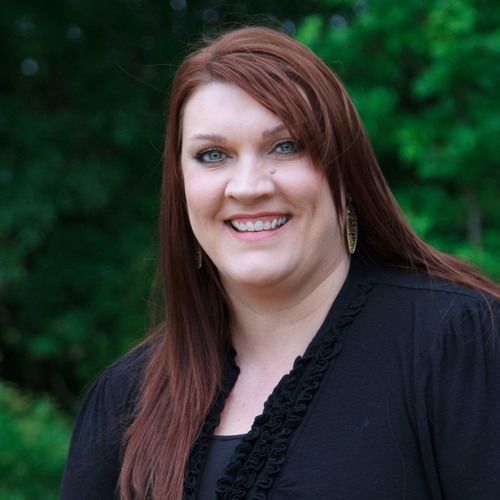 Director of Alpine Christian Academy
I have the honor of serving as the Director for Alpine's Preschool. We serve children ages 12 months through Kindergarten. I am married to Adam Norton and we have 5 children. We enjoy watching our children in the many activities they are involved in, as well as, spending time together.
Position: Administrative Minister
Alpine Church of Christ is seeking a qualified person to fill the position of Administrative Minister. Completion of a college degree and the equivalent of 5 years of experience in church and/or not for profit administration are required.